First World War
From 1914 until 1918 region Westhoek (which Ypres is part of) was the scene of the Great War. This conflict involved all of the world great powers.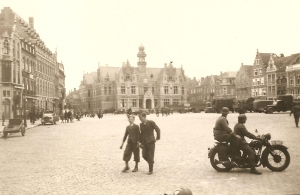 Relevant websites about World War I:
There are a few companies who offer guided Battlefields Tours around Ypres and the Somme.
You can book one in advance if you want to be sure of your place.
If you like us to book you a tour, please do not hesitate to contact us.
Need a reservation?
Book your room here at the best price and conditions!
Book online
Hotel history
The Albion Hotel offers its hospitality in a handsome accommodation in Ypres, a city in Flanders (Belgium). The building has been entirely renovated and turned into a hotel ...
More info